Vertex Aquaristik
Vertex Aquaristik tasked EKKO Media to create an interactive website that goes far beyond traditional e-commerce methodologies.
client

Service

Technology

HTML + SASS
Javascript
Laravel

Awards & Recognition

CSS Design Awards
CSS Winner
CSS Light
01
Project Background
Vertex Aquarastik  is a high-tech aquarium filtration company with a global footprint. Their cutting-edge filtration products appeal to both commercial and retail customers who are seeking the ultimate in filtration technology. To do this, they need a website that effectively showcases their technology and product capabilities. EKKO Media was awarded the contract to create an interactive website that goes far beyond traditional e-commerce methodologies.

02
Project Walkthrough
The goal was to create an interactive experience for the user that is fully immersive. The site would have to appeal to both consumers and to their global dealer and distribution network.
03
Ecommerce in a Smart Way
Adding e-commerce capabilities is a virtual must these days. Despite having distribution networks, most companies continue to facilitate retail transactions through their website. Vertex relied on EKKO to produce an interactive website that would guide users through their purchasing journey, first by allowing them to quickly select their product categories, then by funneling them to product offerings. Technical specifications are presented in an "optional" format, one in which users could select how much or how little information to display.
Purchases are handled through a payment gateway integration with backend reporting tools managed through a custom dashboard.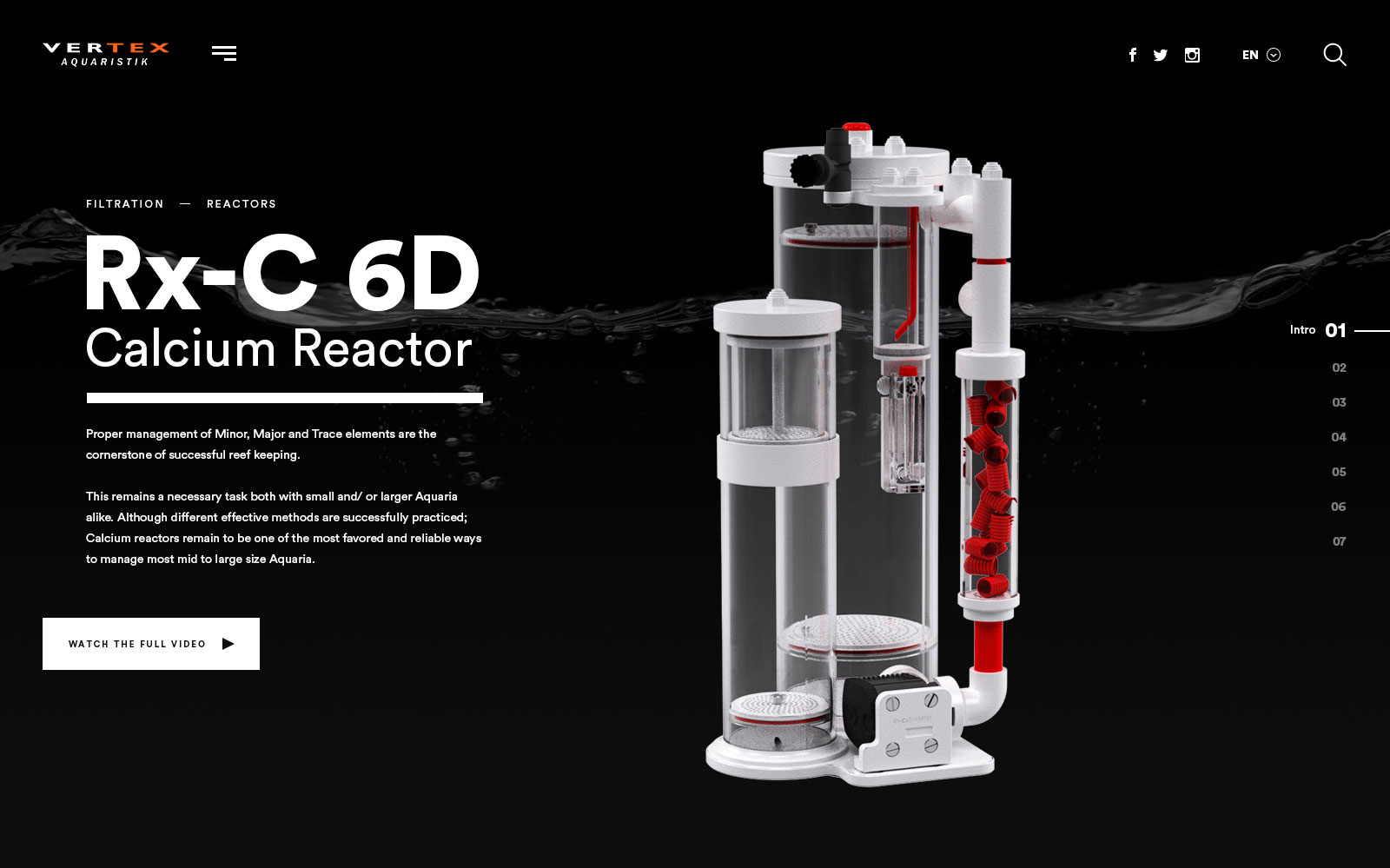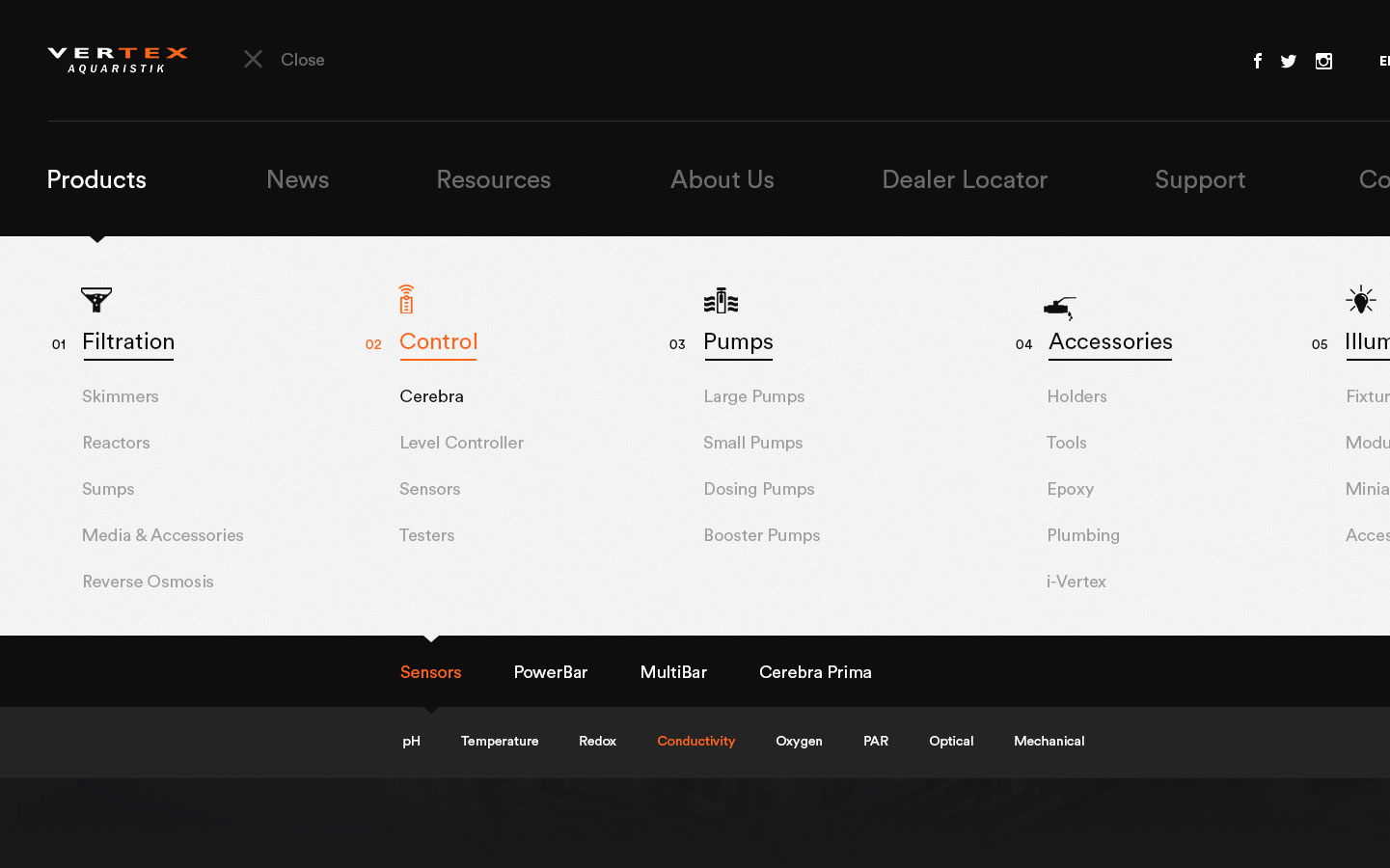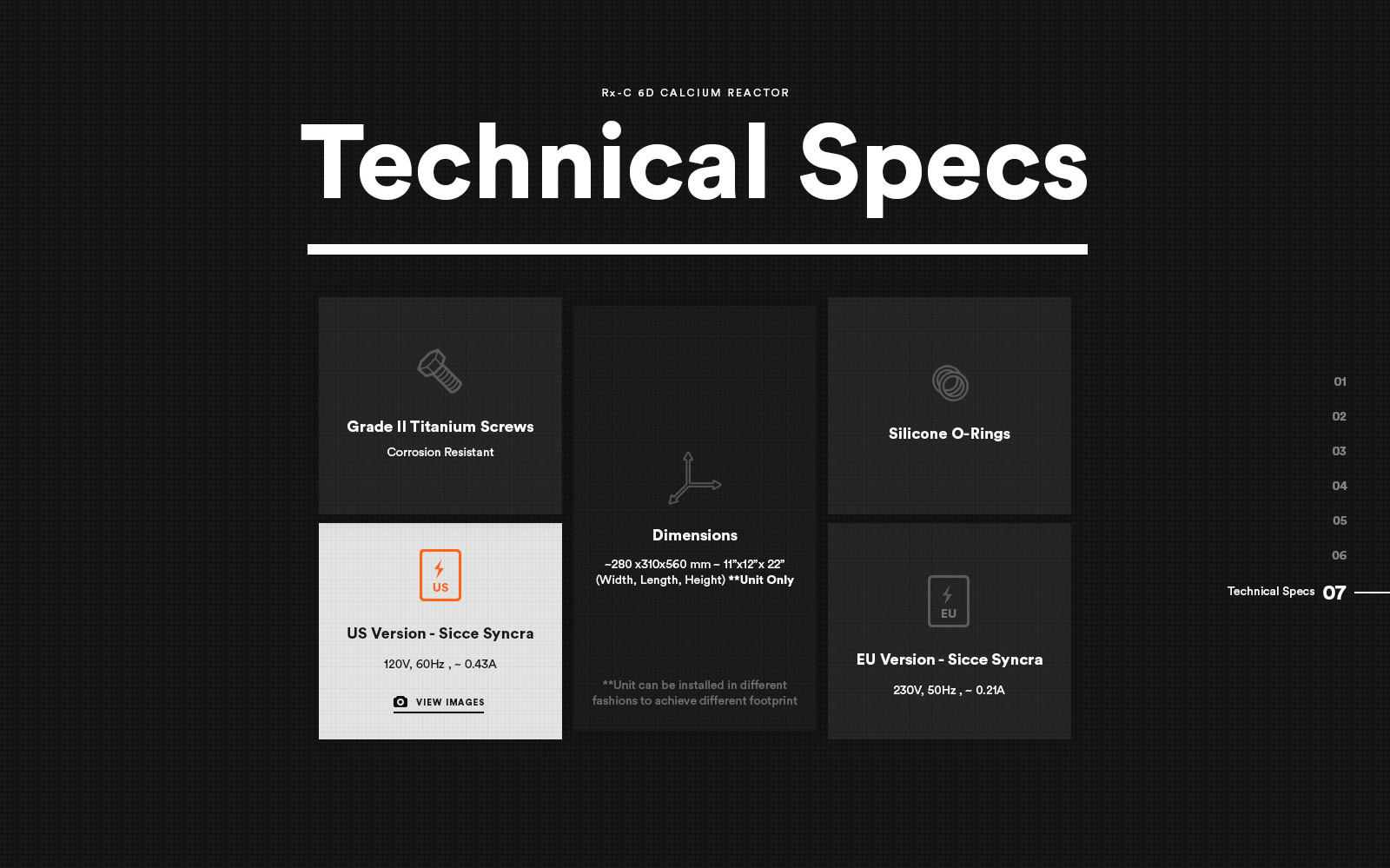 04
Application and Product Lookup
A simple product lookup simply would not do. Instead, we custom-crafted a 3D product viewer complete with animated product sequences. This resets the bar in the filtration industry and easily surpasses all of their competitor's online efforts.
This new format allows users to drag their mouse to get full 3D views of the products. While this concept is not new, it is new to this industry. It helps set Vertex apart because it allows hobbyists to get a better sense of fitment suitability for their application. Technical specs are provided for each product and their variations to help drive purchasing decisions with minimal interaction with company representatives.
05
Responsive and Multi-Language Support
As is the case with all the sites we build, we created a responsive design, ever cognizant of how many users rely on their mobile device when shopping online. This is especially challenging when given the visually-intensive design of this interactive website. Careful consideration of filing sizes, resolution, and load-times are of paramount consideration and require extensive testing across multiple browsers and operating systems.
Multi-language support was required in deference to this client's global distribution network, a task with which we are all too familiar. Multi-currency capabilities are part of this functionality.
06
Core Functionality and Features
Vertex's new interactive website borrows lessons learned from other industries and applies them to an industry where the bar has been set lower due to market conditions. Having carved out a niche with higher-end customers, the site was built with them in mind.
Collectively, the tools and capabilities of this new website will allow this client to grow and manage their business beyond their expectations.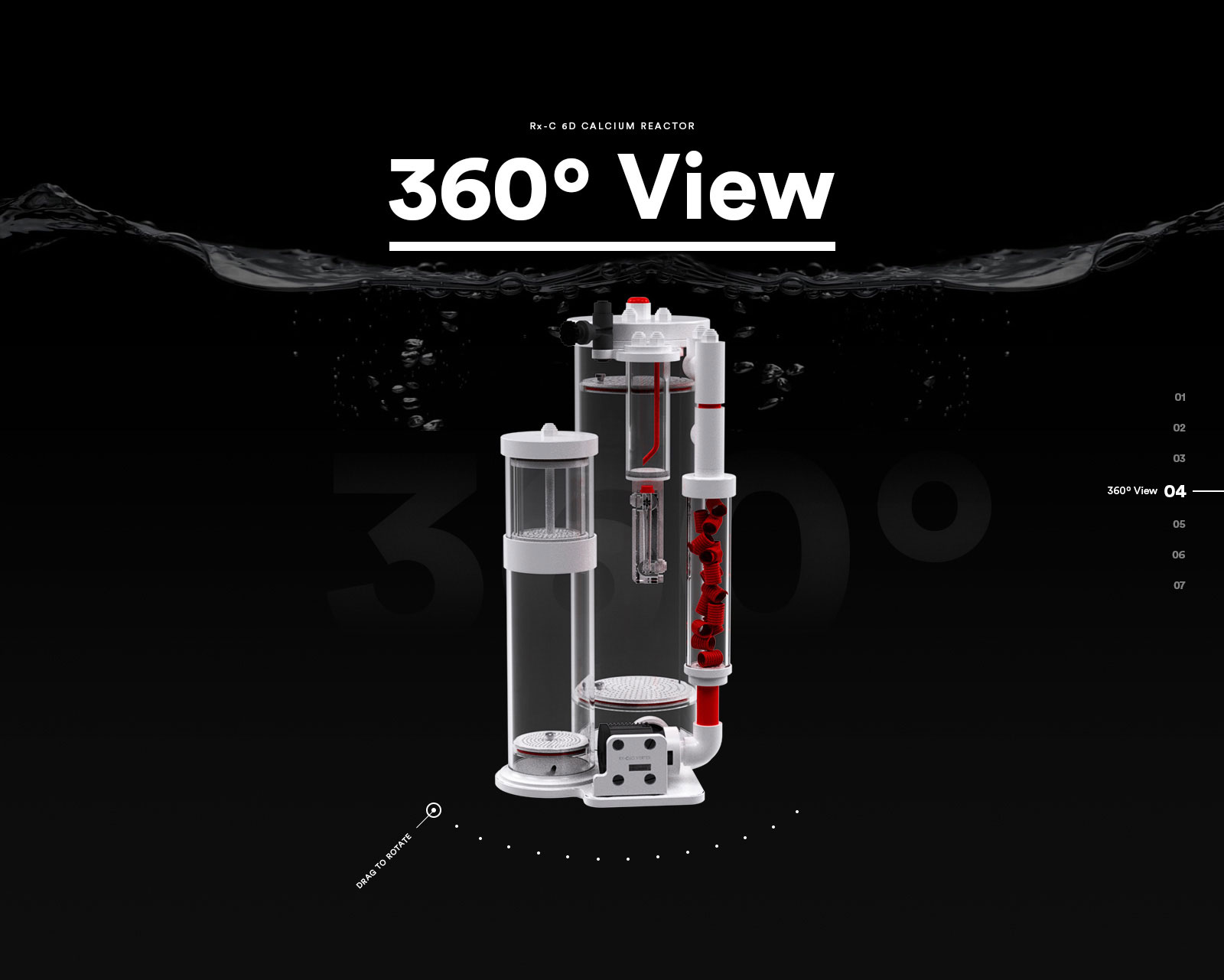 3D Product Viewer
The 3D product viewer is a giant leap forward in this industry, one that won't go unnoticed.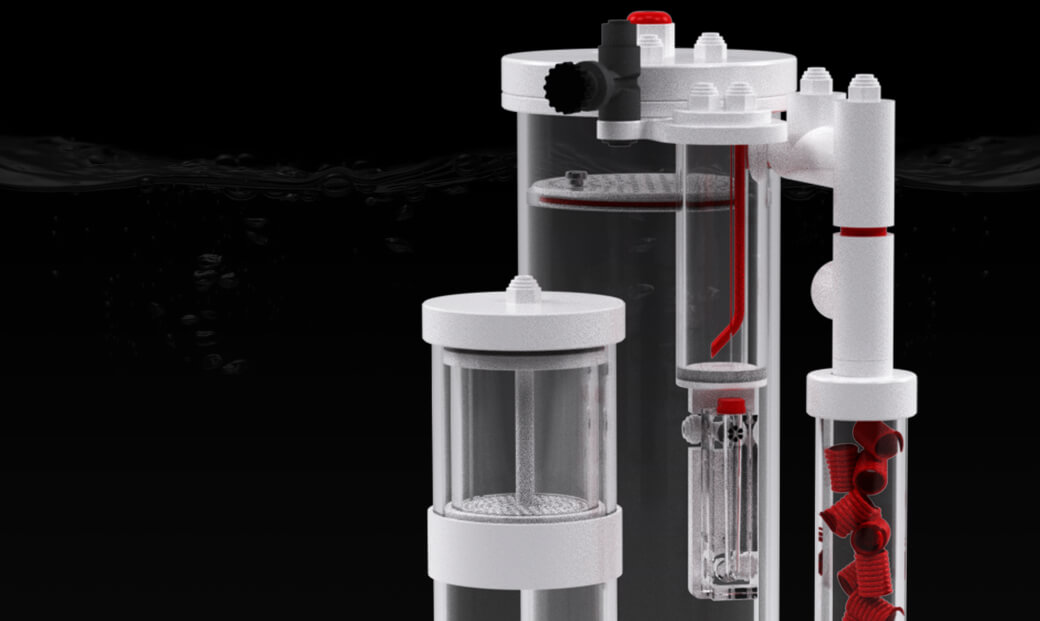 High-Res Imagery
High res-imagery is the cornerstone of this website, ensuring a positive user experience.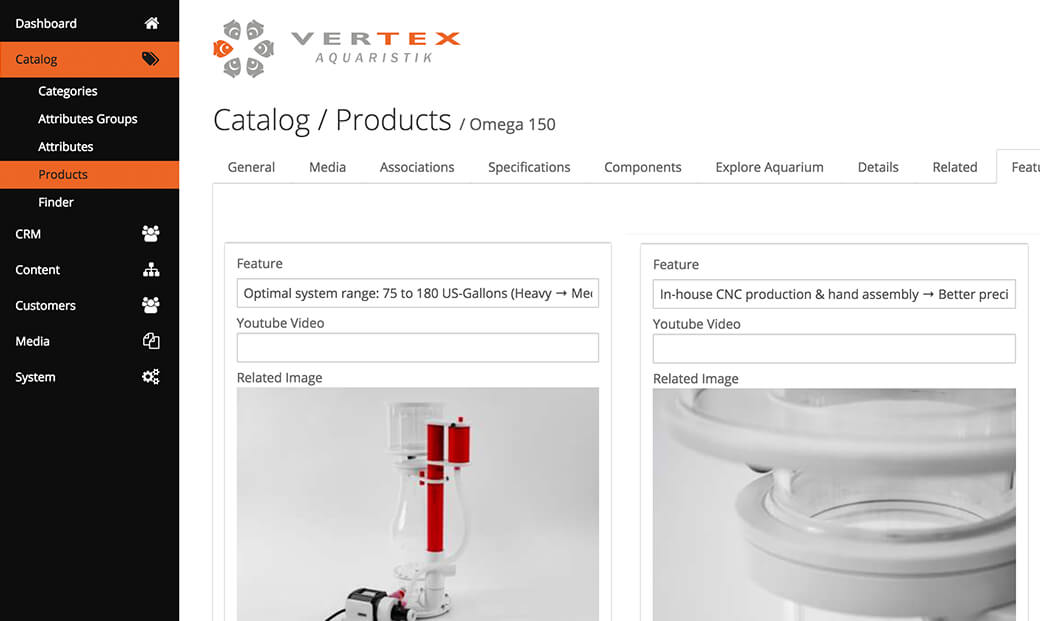 Admin Tool
A powerful admin tool allows Vertex Aquaristik to manage new products, adjust pricing, add dealers and access sales reports in a slick dashboard. The admin tool is built on a framework that can manage inventory should this be required in the future.
07
Project Outcome
In an industry where "good enough" is the norm, Vertex Aquaristik was pleased to distinguish themselves not only as pioneers in technology but also a company that addresses the needs of its customers. Their new website bolsters their position in both endeavors and the design awards serve as reminders that a relentless commitment to quality yields results.