Lexani Motorcars
Lexani Motorcars, maker of premium luxury executive coaches, has long relied upon EKKO Media to craft their digital footprint.
client

Service

Technology

HTML + SASS
Javascript
Websockets
Ekko DNA
Ekko CMS

Awards & Recognition
01
Project Background
Lexani Motorcars has trusted EKKO Media with creating its entire digital footprint since the beginning. This, of course, includes their web presence, video, and social media campaign creation, execution, and campaign measurement. Based on these previous successes, EKKO was again awarded the assignment for a refresh in early 2017.
The new website would require a complete re-design which would include a new CMS and a new navigation system. It would also need to feature an adaptive design, provide an intuitive user experience and of course, it all needed to load quickly for users no matter what device they used.
02
Reinventing The Wheels
Lexani Motorcars is a global brand that builds and sell luxurious coaches to celebrities, dignitaries, and VIPs from around the world. Their clients have come to expect opulence, excellence and reliability, messages that all need to be conveyed through the visuals of their website. The site would need to feature several cinematic HD video snippets as well as large-format pictures.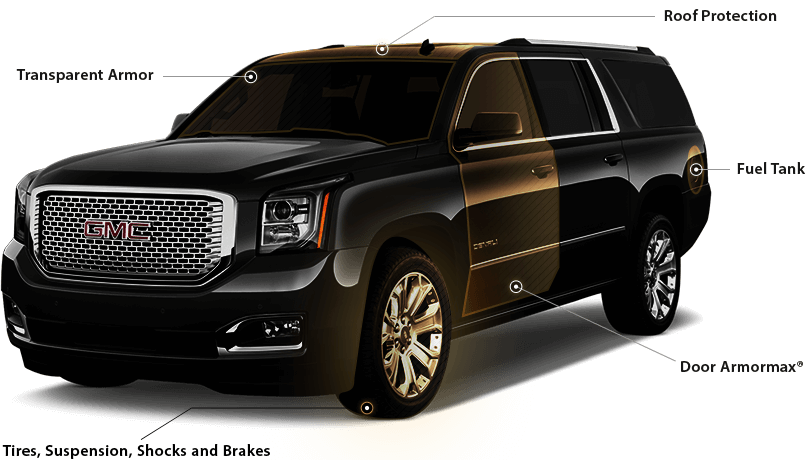 In essence, the new interactive website would serve as a virtual showroom for their global audience. Showcasing the various make and model options, various configurations and available options needed to be done in a way that made the content easy to view and understand. The ultimate goal is to excite viewers and convert them into leads.
As per usual, the site's visuals needed to match the print collateral pieces we've been producing for them. This is something we do automatically for every client—immersing ourselves into our client's brand and delivering stunning visuals that deliver brand-right messaging.

04
Platform and Development Frameworks
Given the scope of the project, we chose to use a CSS framework in order to provide the most modern solution. Leveraging SASS and Laravel helped us to check off every item on the client's wish list. The new site places heavy emphasis on image assets to help showcase the vehicles and their features.
To handle large image files, there was a need to dynamically generate multiple image sizes based on the user's device type. Glide JIT was deployed to allow site admins the ability to upload one image asset and have the image automatically generate multiple versions of the image. In consideration of the site's global popularity, we addressed latency and load times by using the Cloudflare Content Delivery Network.
05
Site Design
For this project, we chose to pursue a new spin on the customary design elements. While the previous site featured a black theme, we felt that this color scheme seemed to constrain users. Instead, we went with a lighter canvas to help showcase the vehicles in greater contrast.
To help enhance the user's visual experience, we integrated interactive 360° visual tours to better engage visitors. The ultimate goal, of course, was to visually demonstrate how stunning these vehicles are and to provide enough information to prompt visitors to seek out more information.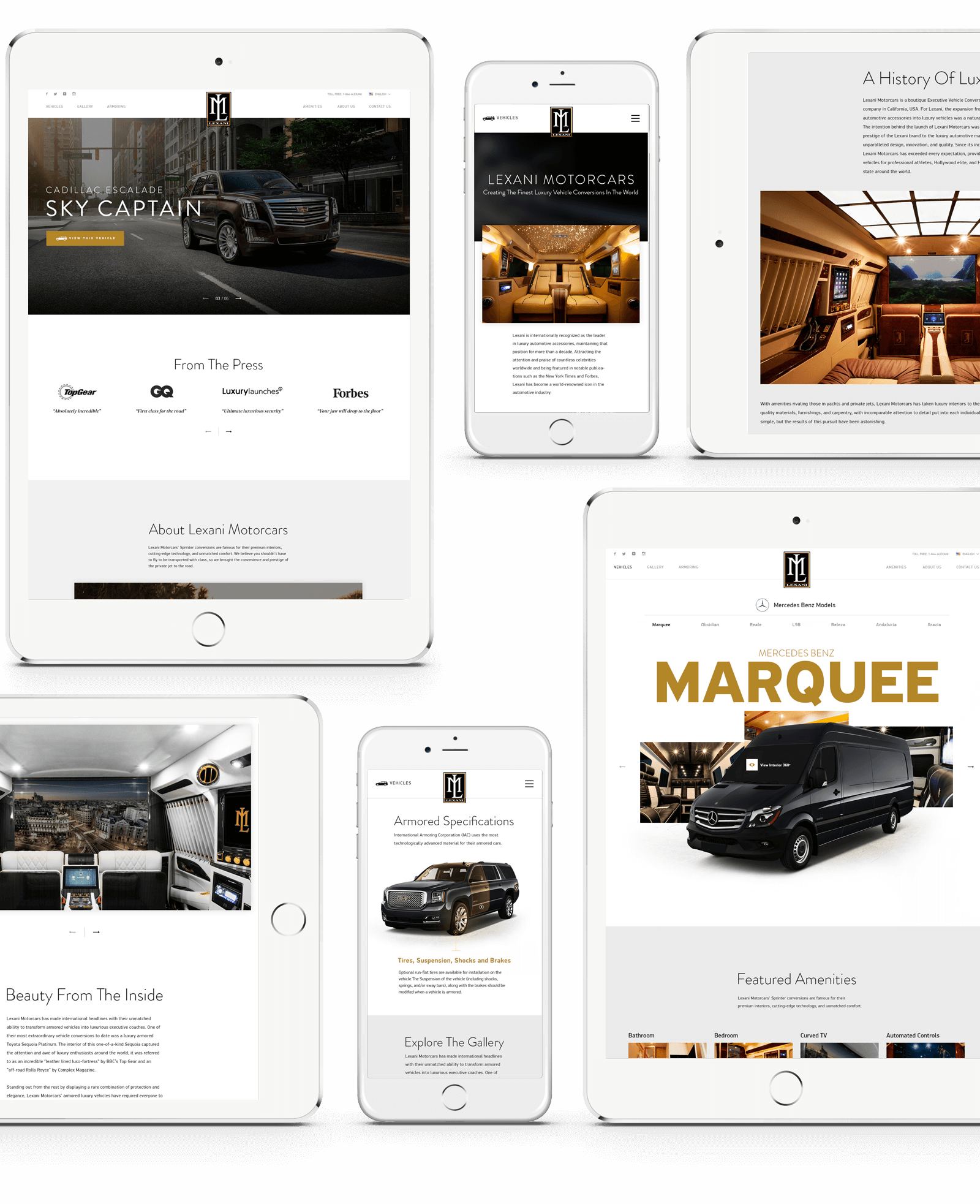 06
Focus On Adaptive Design
With the ever-changing device landscape and changes with respect to how consumers ingest websites these days, it's more important than ever for a website to be able to adapt to all platforms. The adaptive design of the site maintains consistency of the elements across platforms and scales to the device.
Mouse-click interactions adapt to touch and allow the user to click, tap or swipe as needed depending on the user's platform of choice. As is the case with all of our website design work, this site integrates the latest tools to ensure visitors will be able to view all of the content easily no matter what device they're using.
07
Core Functionality and Features
This client came to us with a laundry list of desired features and functionality. With careful planning, we were able to deliver all of the must-haves include multi-language support, 360° video, dynamic image loading, and display and an adaptive display framework.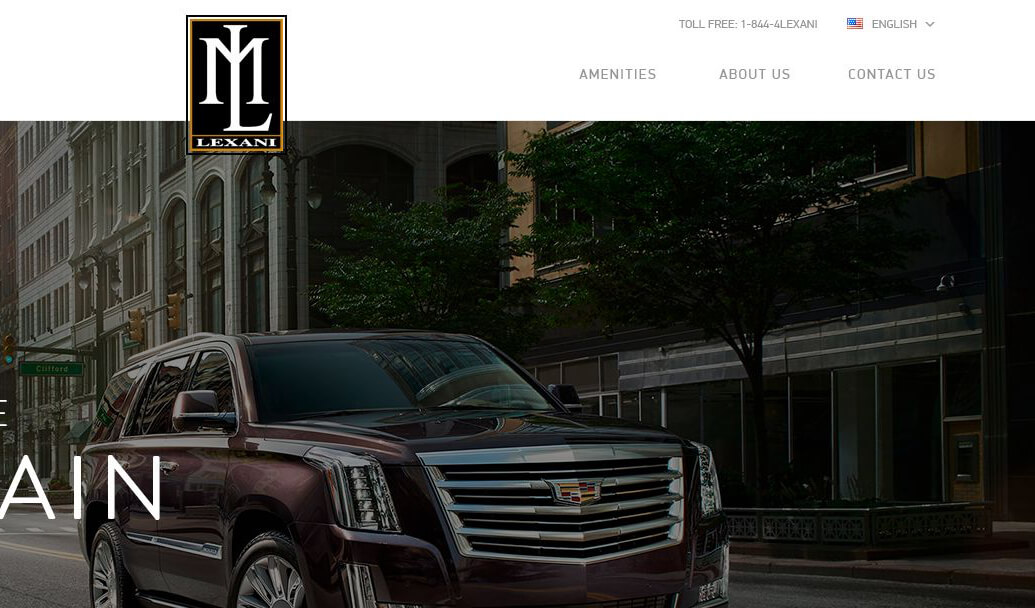 International Language Support
Given the global audience and customer base, the integration of multi-language support was critical to the success of this project. This language support effectively addresses all of the major markets the client targets.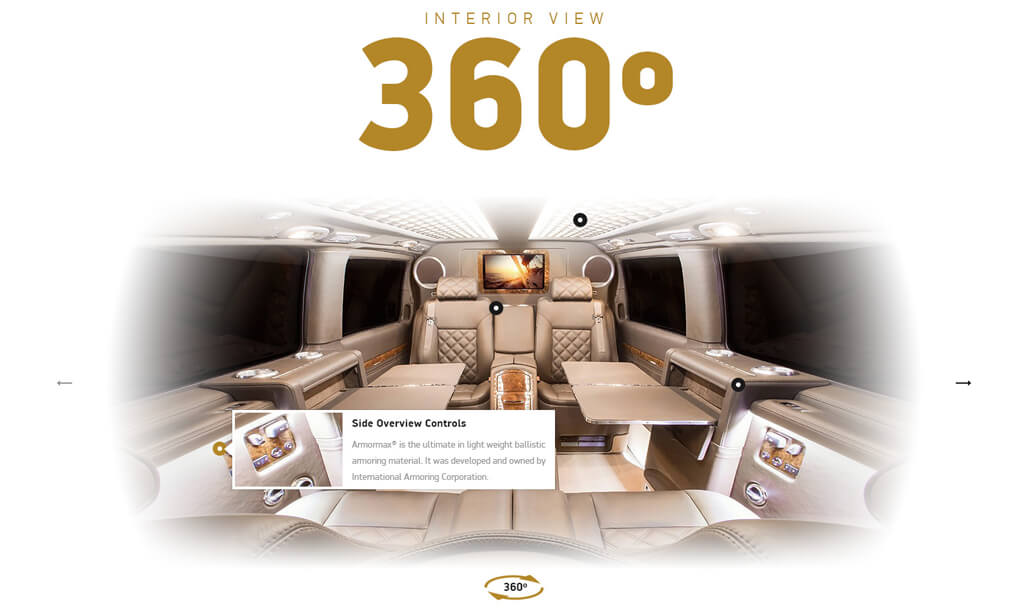 Immersive 360° Integration
Interactive 360° visual tours help tell a product's story so much more effectively than static images and with this client, this element was deemed a priority. Fortunately, this service is also within our wheelhouse and we were able to produce and integrate stunning visuals to support the new website.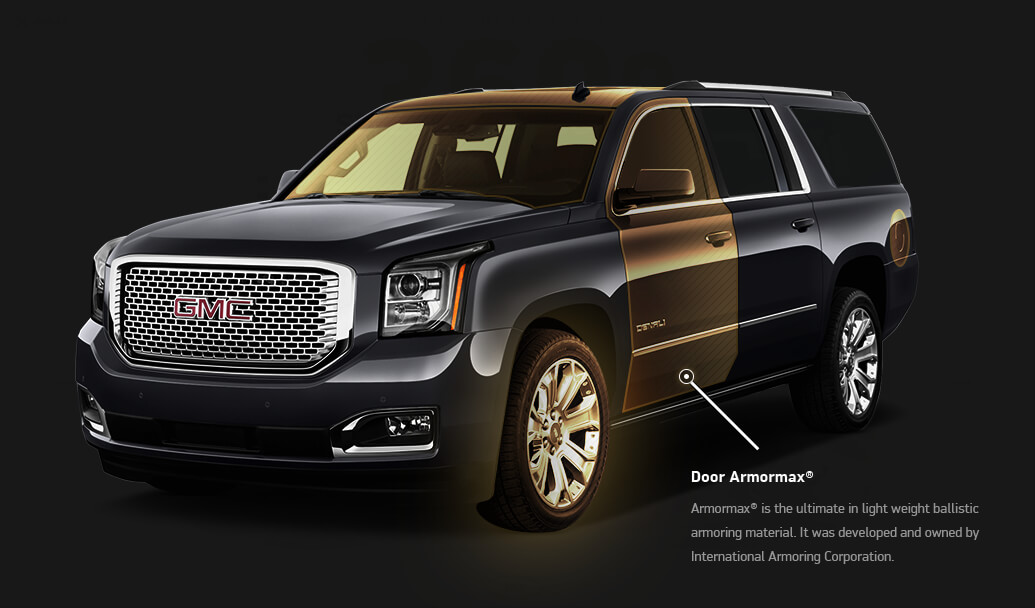 Vehicle Feature Spotlight
One of the key features of the new site was to be a special section dedicated to a new vehicle. Serving as sort of a spotlight on a particular vehicle, this section would feature enhanced visuals including video and a more in-depth review of the vehicle's specifications.
08
Project Outcome
Lexani Motorcars clients are typically top wage earners, entrepreneurs, dignitaries, and executives and as such, the new website needed to showcase all of the vehicle's premium features and luxurious amenities. The site has received several design awards and has helped Lexani Motorcars maintain their image as a premium coach builder.