Foxtales
FoxTales, a unique experiential marketing company called upon EKKO Media handle the video production for their StoryStudio campaign.
client

Service

Video Production
Motion Graphics

EQUIPMENT

Camera Dolly
20' Of Track
Sony AF700
After Effects
Maya
Keyshot
01
The FoxTales StoryStudio
Foxtales needed a dynamic way to showcase its premier product, the StoryStudio, and EKKO Media was asked to create a video highlighting the multitude of features and applications in a variety of situations. The video needed to be quick, but relay several diverse functions.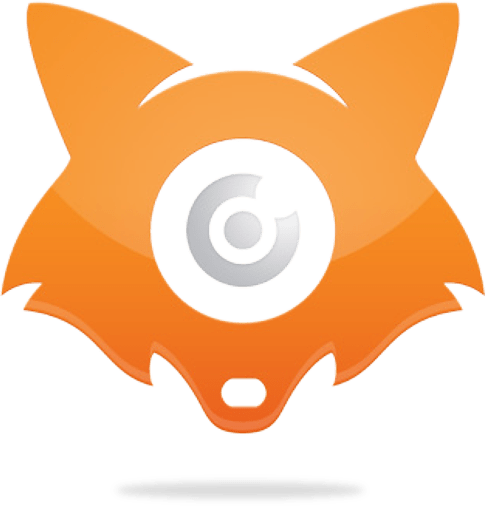 FoxTales is a group of passionate innovators creating custom on-demand interactive experiences for premier brands. We love applying our brand marketing chops and knowledge of consumer behavior in the "physical meets digital" space to deliver a seamless blend of technology and design.
03
Project Challenges
Rather than increase video production costs for the client by requesting they physically build out the six different units requested for the edit, our motion graphics team utilized the 3D renderings of custom wraps they developed for the displays to overlay into the footage. This negated the need to build six display units. Human interactions with the displays were rotoscoped to seem natural.
This is easier said than done. The room for error for the cinematography team was virtually nil, as maintaining a seamless flow required near-perfect synchronization from capture to capture. Multiple mobile phone interactions were captured and then modified to complete the piece.
We opted to shoot the video over the course of two days at the FoxTales HQ. Using an existing Cyclorama-style background (normally used for still photography), we were able to reduce what could have been much larger production fees. After setting up 20 feet of speed rail, four 2k Fresnels, two 2K Spacelights, three 650w Fresnels.
During the shoot, we realized two skylights were bleeding light into the shot, but our Director, thinking on his feet, cut large industrial trash bags into sheets and finished covering them just as the acting talent arrived. Directing adults can be tricky, directing infants can be even trickier! Our youngest actor was very excited to be on set and it showed. The shoot wrapped earlier than anticipated and it was largely thanks to the talented group of people involved.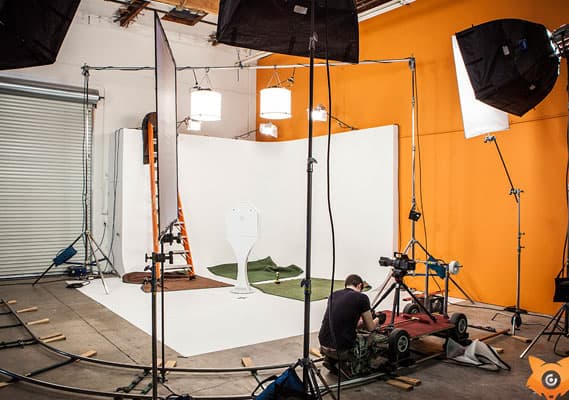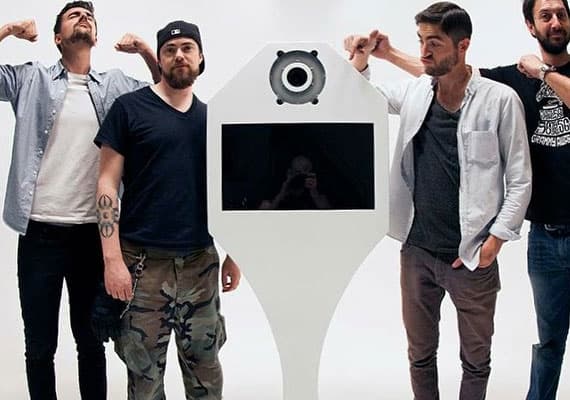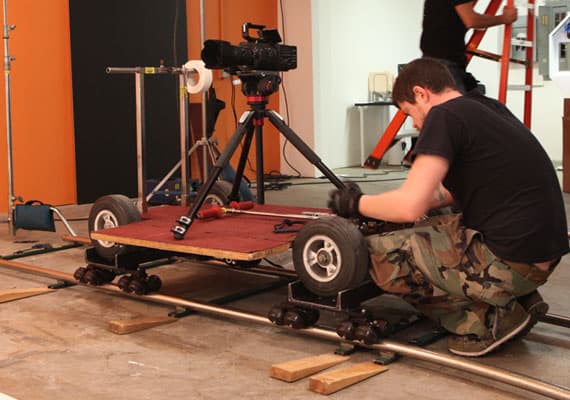 05
Project Outcome
Foxtales used the final video to launch their StoryStudio product. Once considered an upstart company, the campaign established the FoxTales brand as a social media marketing powerhouse. The Foxtales StoryStudio can be found at concert events and festivals such as Coachella and corporate events for Facebook, T-Mobile, Pandora, and others.
110
Hours of Motion Graphics Work