Monster Energy  NASCAR
When Monster Energy became the title sponsor of the NASCAR Cup series. EKKO Media, a longtime partner of Monster Energy, was called to design and build the new NASCAR interactive website.
client

Service

Technology

HTML + SASS
Javascript
Websockets
Ekko DNA
Ekko CMS

Awards & Recognition
01
Project Background
With tens of millions of NASCAR fans spanning the globe, Monster Energy knew that becoming the title sponsor of one of the largest sports in the world would generate incredible brand recognition. This new relationship presented the perfect opportunity to show off Monster Energy's unique branding flare while delivering up-to-the-minute racing results and news to enthusiastic NASCAR fans.
As per usual, the site needed to be aesthetically pleasing, consistent with the Monster Energy brand and featured an adaptive design. It also needed to be done in less than 30 days. The EKKO Media team answered the call without trepidation and produced this award-winning site.
02
NASCAR Fans Are Now Monster Fans!
In a relationship that would leverage Monster Energy's event marketing prowess, this five-year partnership with NASCAR is designed to help draw in a younger audience. Despite the new audience, careful consideration was given when designing the new interactive website to ensure that it remained true to the sport, yet still provided all of the information NASCAR fans have grown to expect.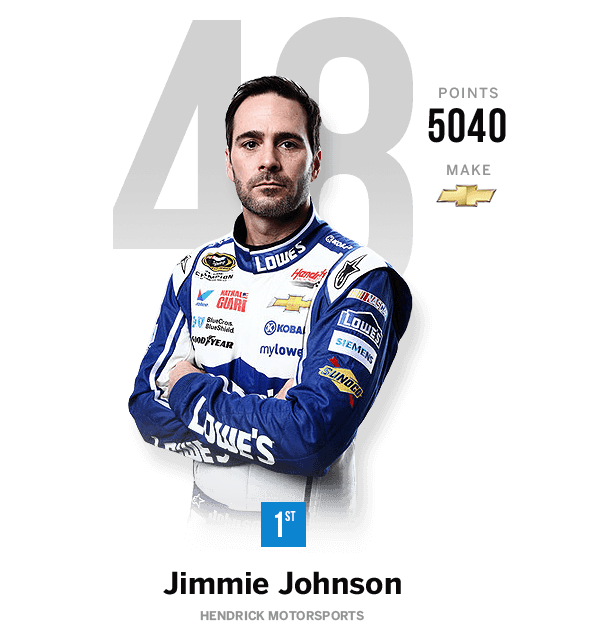 03
Defining The User Experience
The site was built with the full understanding that NASCAR fans are very particular about their sport. They're also accustomed to being able to access the information quickly.
The mandate was clear—deliver NASCAR news, media content and stats in a format that is easy to navigate, feature-rich and develop a robust CMS that can handle it all.
04
Platform and Development Frameworks
The CMS would need to allow administrators to intuitively manage all aspects of the site. It would need to handle all types of media, automatically retrieve and display live race results and live weather, allow for easy creation of driver bios and much more. Given the 30-day deadline, we were tasked with developing the live-feed Race Results page was especially impressive.
Auto-updates would populate sections of the site after each race, but Monster's site admins wanted to update news stories manually. The CMS would need to handle all of this in stride.
05
Site Design
Both Monster Energy and NASCAR have very unique brand visuals and as such, developing a partnership site always presents unique challenges in developing aesthetics that allow each brand to maintain their vital identity.
Upon further consideration, Ekko Media understood that the historically short attention spans of some users in this demographic increased the importance of using adaptive design to better attract and retain users on mobile devices. The final design provides just enough of each partner's brand visuals to appear consistent and more importantly, familiar to both brand's audiences.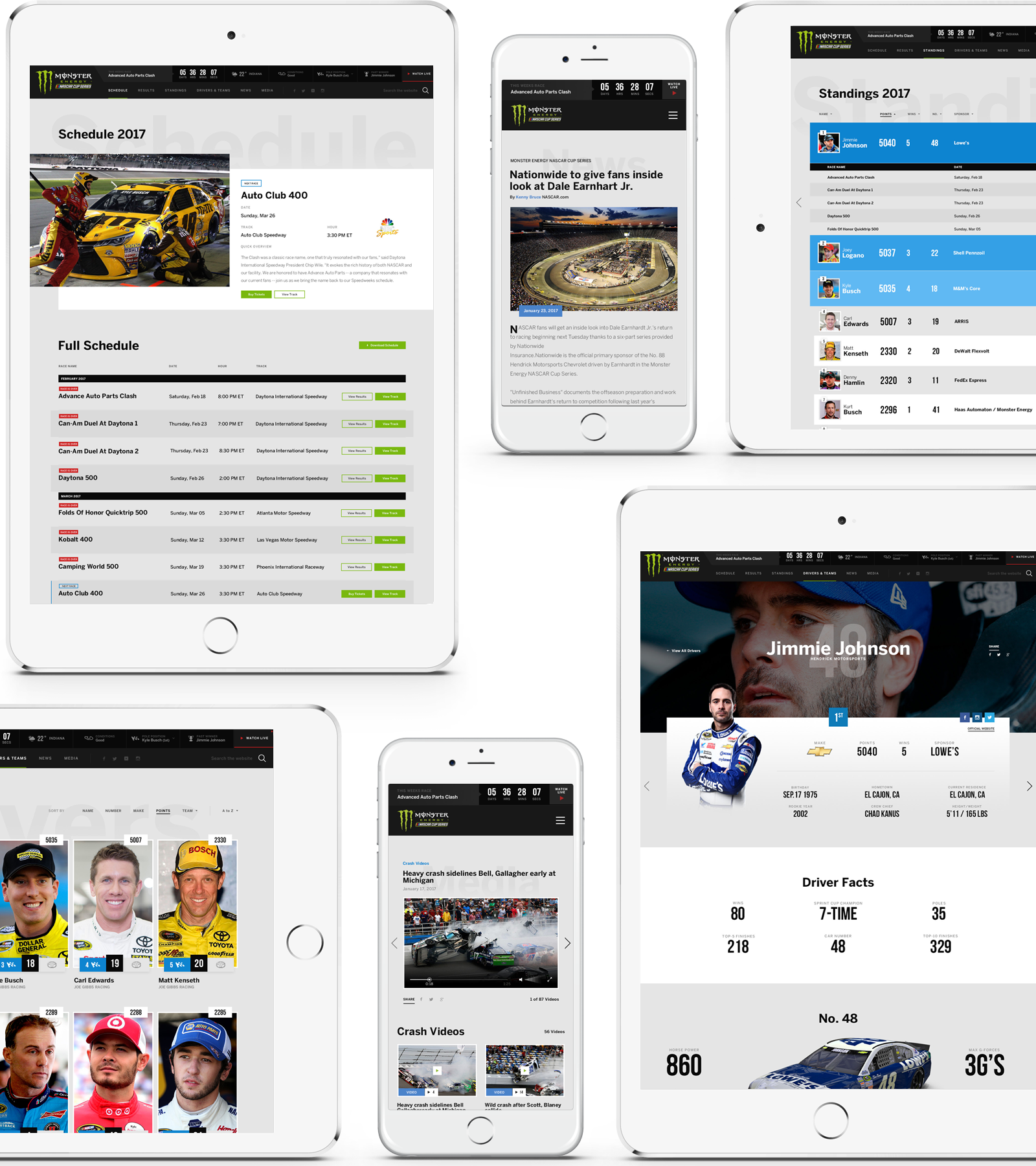 06
From Desktop to Mobile, and Everything In-Between
A few years ago, web designers realized that mobile was going to be the new playground for users. Today, the statistic shows that 82% or more of most brand's users are on mobile devices. Adding to the challenge is the desire to have all of this content to load rapidly, without slowing the site down and frustrating users.
Yet the landscape continues to evolve and now includes users viewing content on a number of devices—laptops, tablets, phones with screens of varying dimensions. It's a dizzying array and the ultimate test for web developers. Fortunately, it's all in our wheelhouse.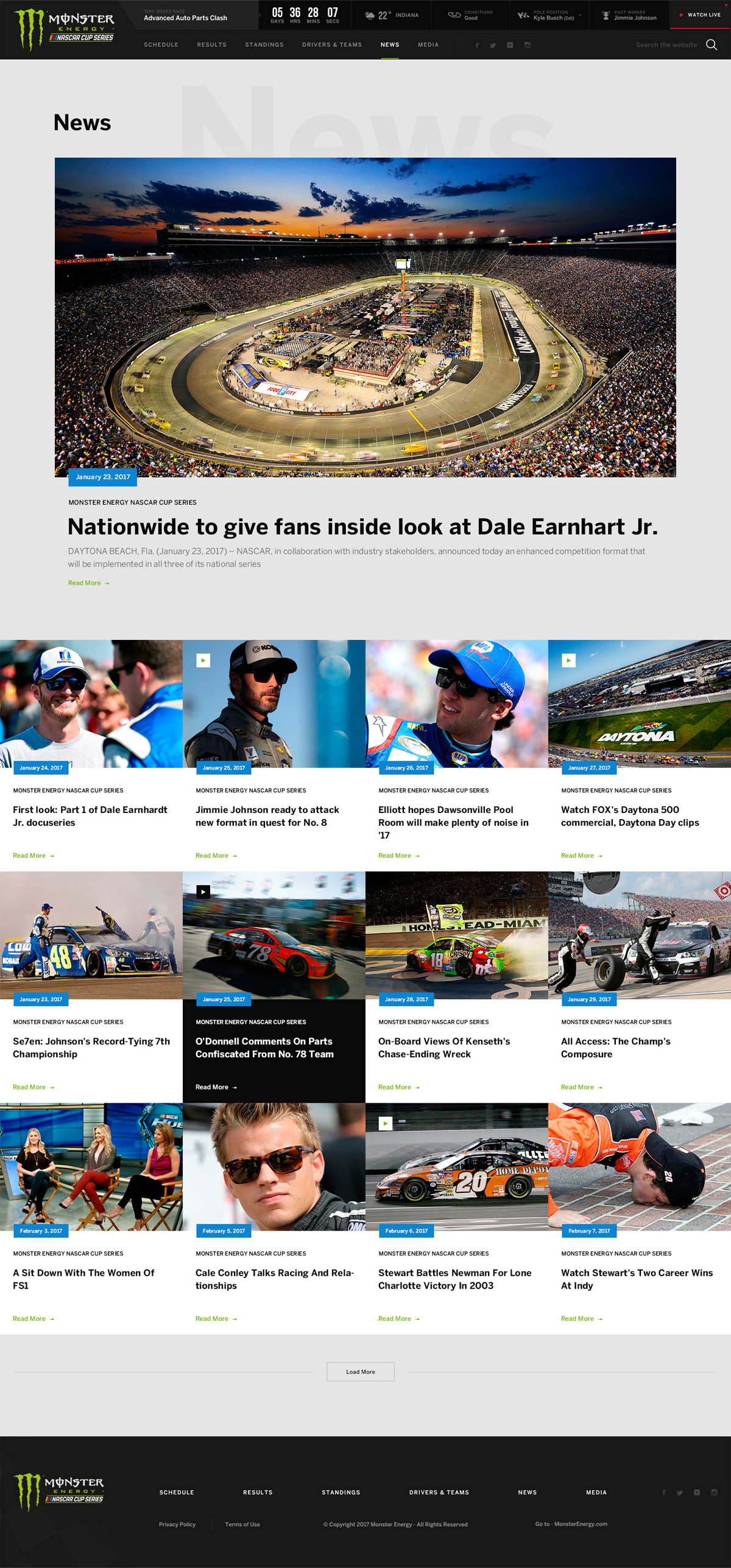 07
Core Functionality and Features
The new Monster Energy/NASCAR site has set a new bar for what motorsports sites should strive to achieve—robust content, live reporting, adaptive design, feature-rich navigation, dynamic visuals, and contemporary visuals.
The Monster Energy Nascar site contains many features that help this site stand out as the new standard for what a Race/Sports site should be. A few core spotlight features are listed below that allow the user to engage and get live race updates in an intuitive interface.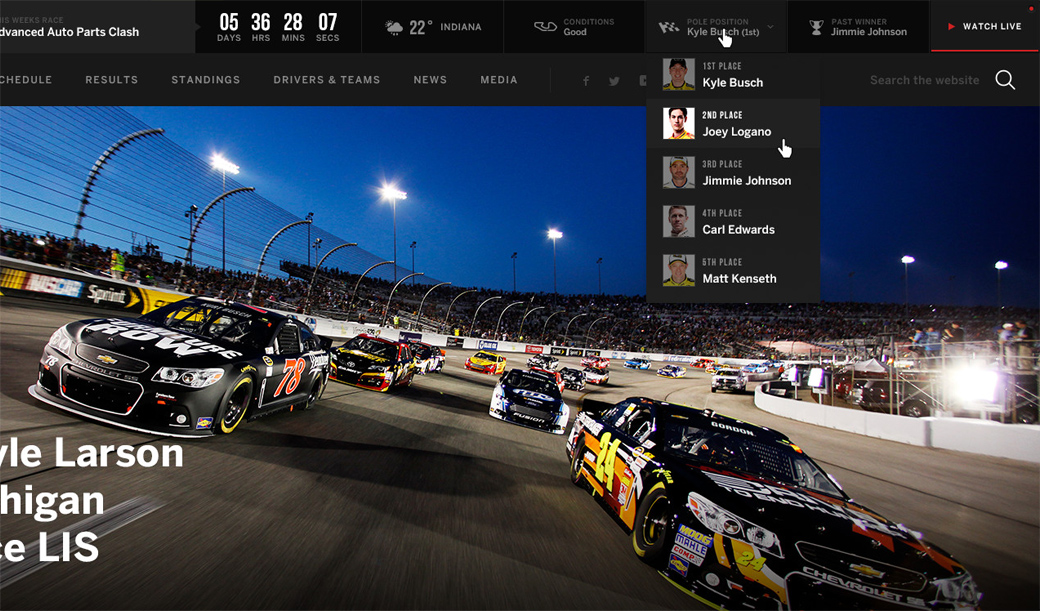 Live Upcoming NASCAR Race Information
Up-to-the-minute race information with a countdown to the next race, live weather, track conditions, and Poll position results.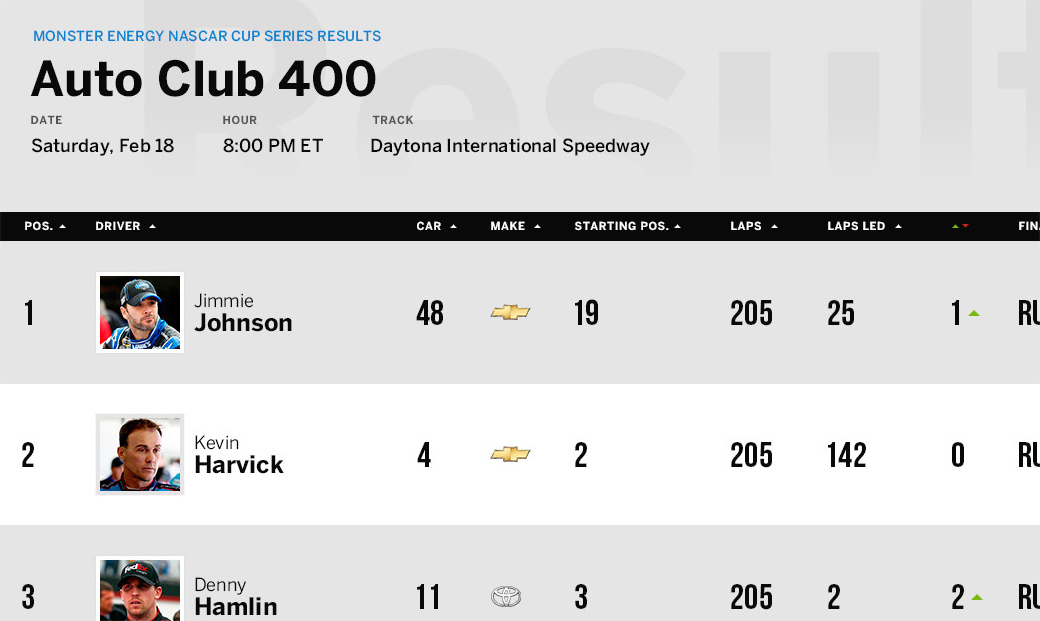 Race Results
The race results from each race are automatically pulled in and posted to the site in real-time.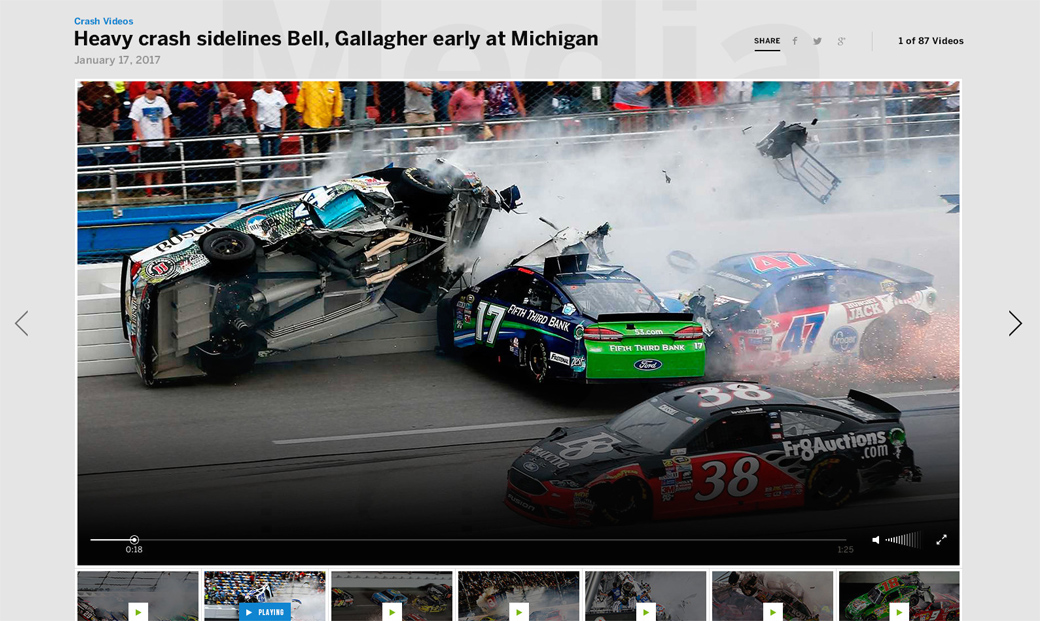 Media Overload
Users are treated to video and photo content that they can't get anywhere else. Media content is easily posted from the CMS with a few clicks of the mouse.
08
Project Outcome
With a deadline just shy of 30 days, it was all hands on deck for this project. Having long since mastered our workflows, it really wasn't very dramatic. The site was developed with plenty of time for functionality and bug testing and the client's speedy review all helped streamline the process. The site was launched just in time for the start of the 2017 NASCAR season. The site has already won three web design awards.